What is SuperFood Salad For Skin?
SuperFood Salad For Skin | Kbeauty Sheet Mask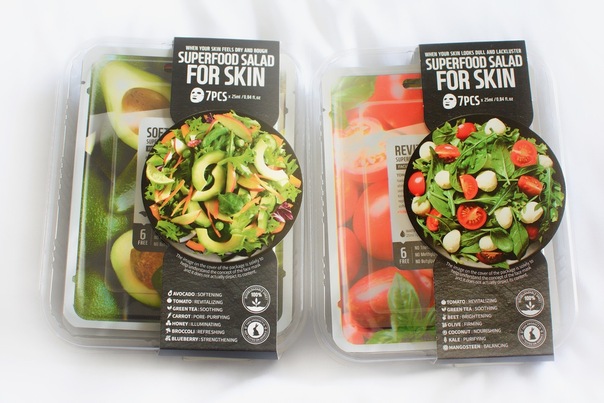 What is SuperFood Salad For Skin?
The brand FarmSkin launched its skincare line in 2017 with the sole focus on specializing in facial products made with natural and healthy ingredients. They have an original Colostrum based skincare line with products that have pure Colostrum made from cows milk as an active ingredient. They also have other natural facial skin care products made with fresh fruits and vegetables from nature.
Natural Korean Skincare
SuperFood Salad For Skin has a Kbeauty sheet mask line made solely based on superfoods such as tomato, green tea, kale, broccoli, coconut, honey, olive, and avocado. The masks are Essence-based; therefore, you will use the facial mask after your toner and before applying your facial serum or mositurizer. They have a water-type essence, which refreshes and moisturizes the skin, and they have cream-type essence, which is best for skin that is parched and needs some hydration.
Colostrum which is one of their active ingredients helps with hydration as it contains hyaluronic acid, it has a brightening effect, it helps with cell renewal, helps calm inflamed skin, and helps to exfoliate the skin for a brighter glow.
SuperFood Essence Face Mask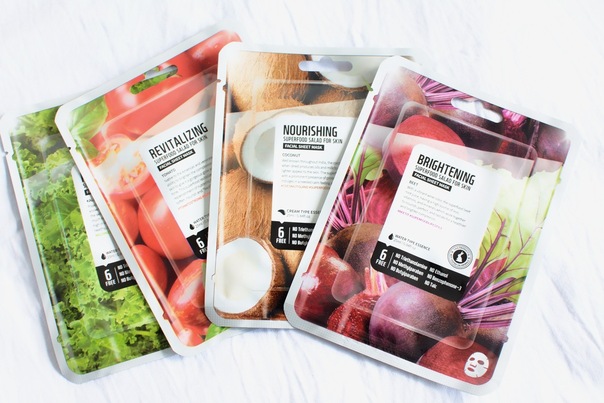 I received two packages from FarmSkin, their Mochi Skin Set, and their Vitality Boost set.
The Mochi Skin Set includes avocado, tomato, green tea, carrot, honey, broccoli, and blueberry.
The Vitality Boost Set includes tomato, green tea, beet, olive, coconut, kale, and mangosteen.
How To Use The Sheet Mask
First of all, I wash my face with a gentle cleanser and rinse my skin off with lukewarm water., and pat dry with a clean face towel. I then proceed to use my facial toner. After applying my facial toner, I then proceed to use the sheet mask. I carefully position the mask on my face avoiding my eyes and lips. I leave the mask on my face for 15-20 minutes. After taking off the sheet mask, I massage the remaining essence into my skin allowing it to dry and then proceed to apply my serum and moisturizer.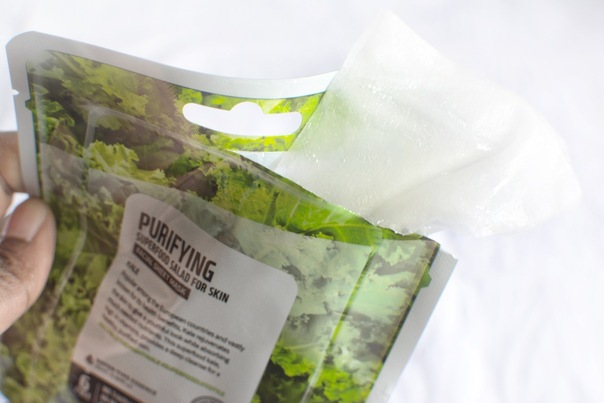 The sheet used for the mask is an eco-friendly cellulose sheet and high strength Tencel. HI-TENCEL is an environmentally friendly cellulose sheet extracted from the Eucalyptus tree. The mask sheet is made from natural fiber and is 100% biodegradable.
SuperFood Salad For Skin is a good and clean skincare line without skin-toxic ingredients.
No Triethanolmine
No Ethanol
No Methylparaben
No Benzophenone-3
No Butylparaben
No Talc
To buy SuperFood Salad For Skin Kbeauty sheet mask, please visit https://en.farmersbeautymarket.com and https://www.innerest.net
Comments
4